I don't know what to say.
My dad is an amazing person.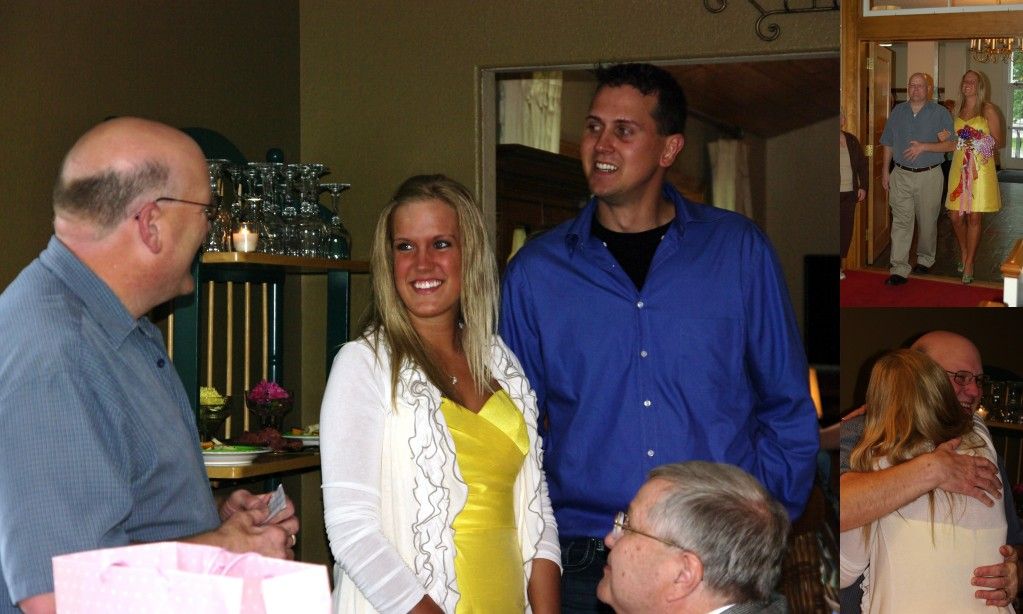 Actually, he is maybe one of the most wonderful, thoughtful, funniest people I know.
He will do anything for anybody. He's the kind of guy that will go out of his way to open a door for anyone, break his back so you don't have to, and drop anything when his family is in need of help!
He has worked from home all my life so he played a big role in our lives every day. He drove us everywhere. Came and got us when we had to go home sick. And to this day, he will call us to meet him for lunch. Even when we live 1.5 hours away. Yep. He drives all the way to my house for lunch on a weekday.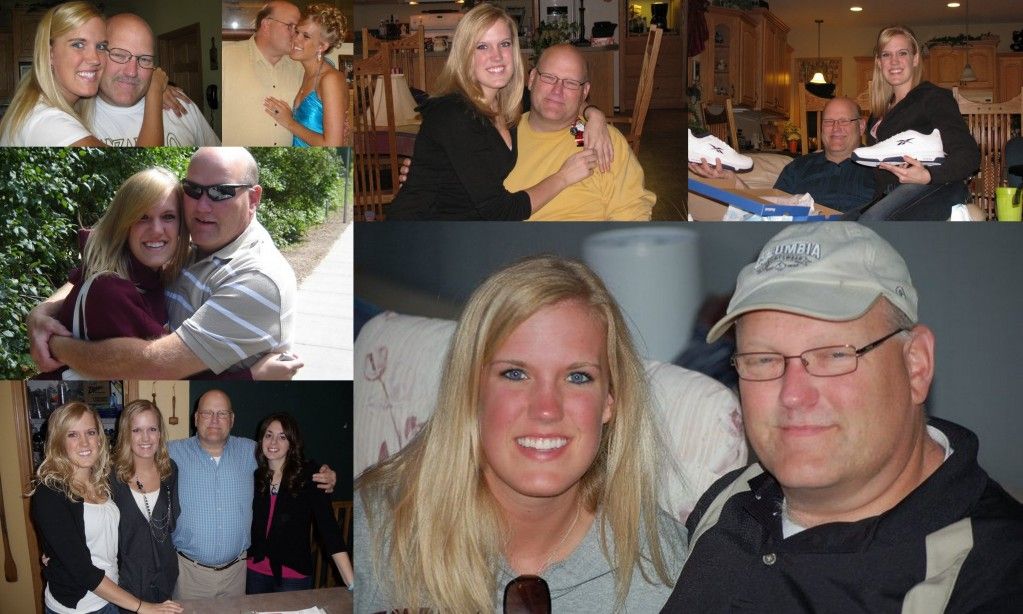 I wish there were words to describe how amazing this man is, but to be quite frank, they wouldn't do him justice.
The real shocker? He didn't have any desire to be a dad until my mom became pregnant (after being married for a couple of years). He took to my brother so so well. He said he wanted another one so Carl wasn't lonely! Fortunately for him, he got two.
Having him give me away on my wedding day was a blessing. The best gift.

I cry when I think of the hugs and love I felt from him on that amazing day.
Who else has the capacity to stand with a nervous bride on her wedding day while knowing that in a few minutes she would take a new last name. A strong man. A dad. My dad.

He danced with me to make my nerves go away. Ran to get me a soda because he "thought I looked flushed". Cried with me while I vowed my love to the man of my dreams. He gave Tyler permission to ask for my hand and even drove him to the airport to surprise me. Not for Tyler (sorry honey). Not for himself. But for me because he knew this is what I wanted.
Now, he is not just my amazing dad. He is my child's grandfather.
He, like my husband and I, is thrilled to meet her.
Whenever I walk up to him, he just stares at me and smiles this smile that makes me feel all of his love. The love that he has not only for me, but for the new addition to our family. The love of a grandfather.
There is no doubt in my mind that my dad is going to be a wonderful grandfather. My daughter will love him. And want to see him. And miss him when she is not with him. She will call him when he is not at our house or we are not at his. And she will cry when it is time to leave.
How do I know this?
Because I have experienced it all too. I love him. I want to see him all the time. I miss him. I call him (or he calls me) every day. At LEAST once a day. And sometimes (maybe it's hormones or maybe the overwhelming love I feel when I'm home), I cry when I leave.
Not only am I a lucky, lucky daughter, but my daughter is going to be is a lucky lucky granddaughter.
I am always in awe of all the people I have in my life. My heart aches as it swells with love.