It is Friday again (HALLELUIAHTHANKTHELORD!) and the next two weeks are 3-day work weeks or 2-day work weeks. Oh yeah.
As you know, Friday is recipe day where I share a piece of amazingness with you. (The red squiggle line tells me "amazingness" is not a word... I don't agree.)
Today, we share the best fruit shortcake ever.
I will note that this was thrown together with whatever we had in the cupboard/fridge so know that the fruit can be interchangeable.
For THIS, we used the following:
2 kiwi
1 carton strawberries
1/2 carton blueberries
1 tsp Splenda (no calorie sweetener)
1 8oz container of light Cool Whip
Pre-made shortcake cups
Slice and dice your kiwi and strawberries and toss 'em into a bowl with the blueberries. Throw in a tsp or so of sweetener (sugar or Splenda) and stir well.
Remove shortcake cup from the plastic (classy, right?) and put on a plate. Top with fruit, Cool Whip, and more fruit. Then EAT!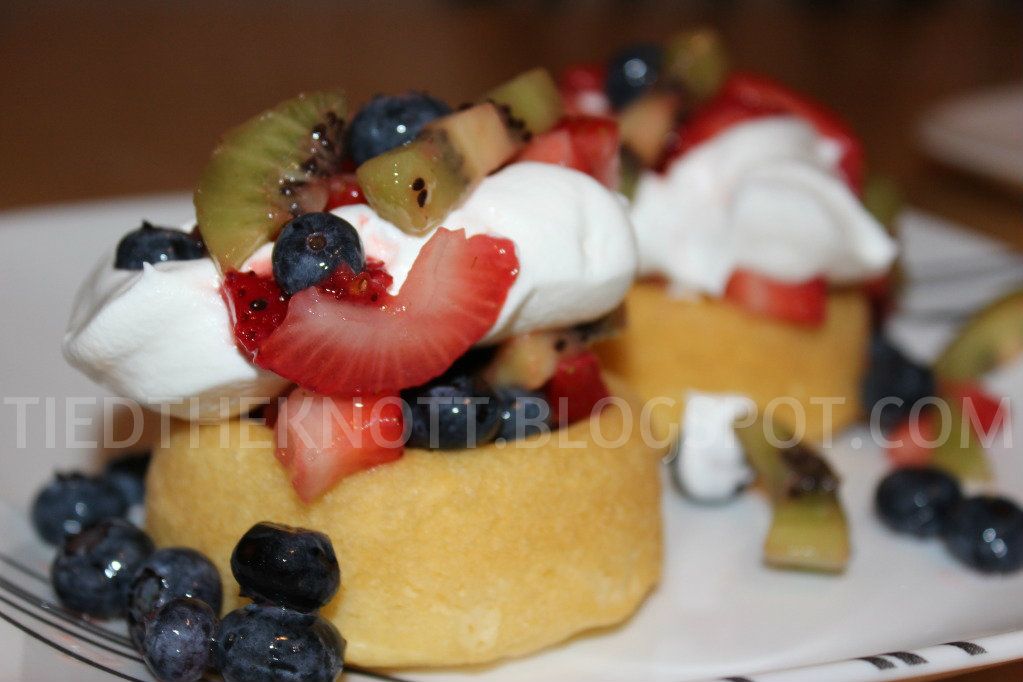 Delicious and beyond easy for a date-night supper. Well... and for dessert after breakfast with Tyler's parents. Dessert with breakfast? SURE!
Happy weekend, all!