Two days after we found out we were going to have a baby
girl
, I went. To. Town.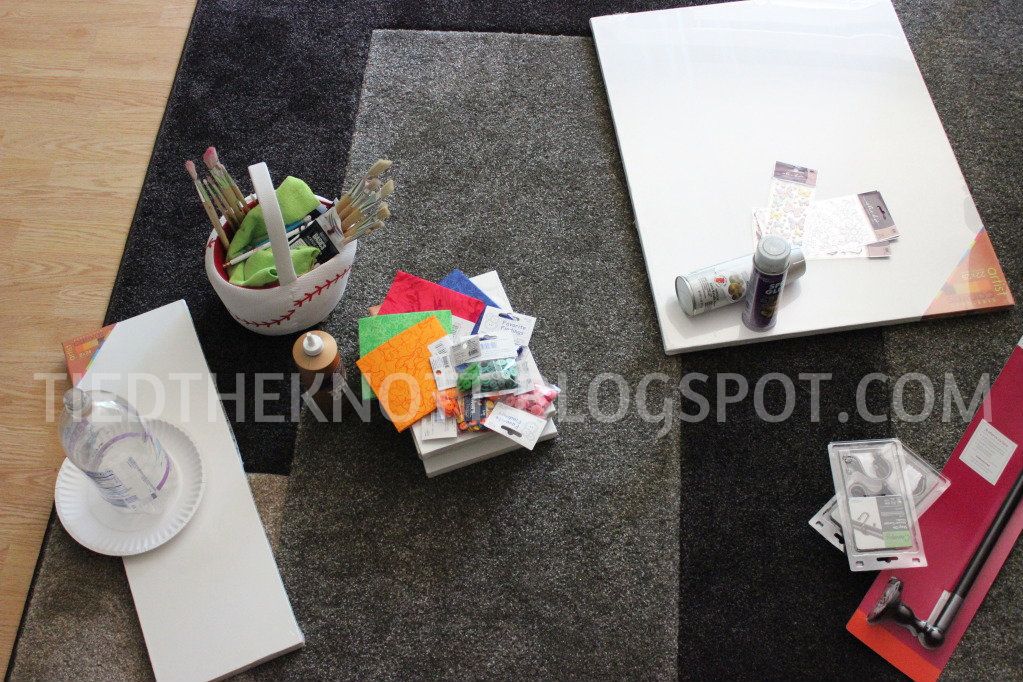 I made FOUR works of art for the little peanut. Ok, 3 for her. One for her OCD mother.
Over the next few weeks, I will share my projects with you. These will include steps AND price so you know what the monetary investment would be if you decided to jump on this creativity train.
Today, is a simple one (that I found on Pinterest)! You will need:
A white canvas (I got for $10 at JoAnn Fabrics)
Stickers ($5 at Walmart)
Spray paint ($4 at Walmart)
Total project cost is $19! That's less than the original price of the canvas alone! This girl LOVES sales.
I wanted a fun, pretty night light for my little girl. At the same time, I want it to be safe. We will be getting some fire-proof touch lights to go behind to light this baby up. Today, I show you how to make the canvas!
First, go out and buy ANY SIZE white canvas. We have a large area by her door so we went with a biggy!
Buy a handful of stickers to place on the canvas. Doesn't matter what color they are or how pretty the designs are. All you need is a nice outline. Spread the stickers all over the canvas or in a design if you so wish.
Take this baby outside and coat in spray paint. Let dry and remove stickers! See?! SOOOOOO easy!

Now we will put it on the wall and hang a light behind it.