First, I must say, I am SO over the moon excited for Tyler's cousin and his (ah-mazing) fiance who are getting married TONIGHT! So stinkin' pumped.
Now...
I got this amazing recipe from
Life in the Green House
.
These granola bars stay chewy forever. Ok, I wouldn't
know
about forever... they don't last long enough to say
forever
. But they last. And did I mention how flippin' amazing they are?
No?
Well they rock.
Here is what you'll need:
1/2 c honey
1 stick butter
1 cup Biscoff spread You can only find this stuff at Walmart or HyVee in Minnesota.
2/3 cup packed brown sugar
3 cups Rice Krispie's cereal. I went the glucose free wheat ones... just to feel better about it.
4 1/2 cups quick oats
2 tsp vanilla
1 - 2 cups semi-sweet mini chocolate chips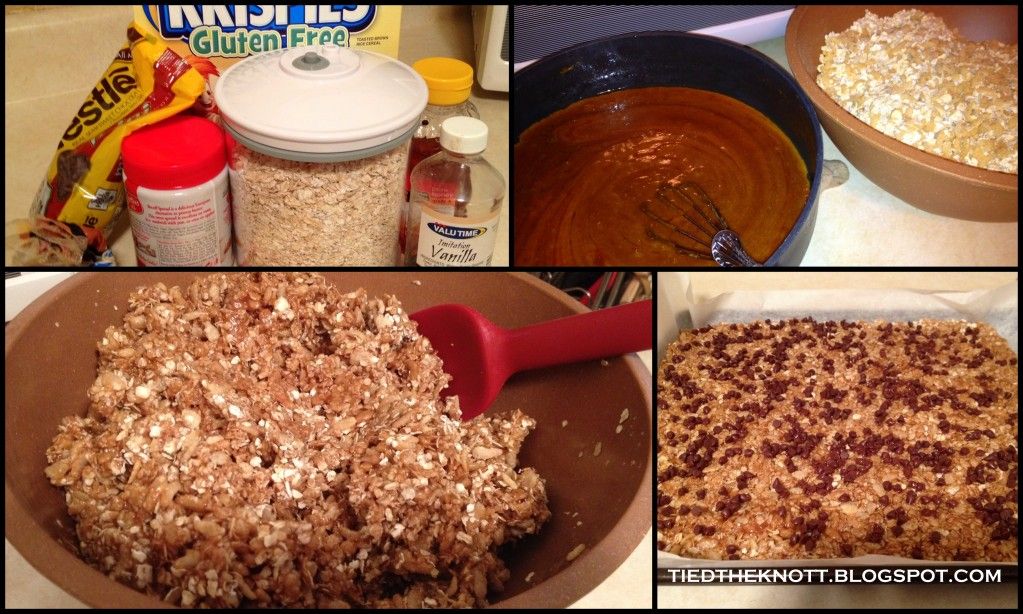 In a large mixing bowl, stir rice cereal and quick oats together.
Over medium-high heat stir together butter, honey, brown sugar and Biscoff spread. Stir constantly until smooth and until mixture starts to bubble. Reduce heat and cook another 1-2 minutes. Add vanilla. Remove from heat and mix into dry ingredients.
Stir ingredients thoroughly until they are all coated. Cover a cookie sheet with wax/parchment paper (easy cleanup and guaranteed to not stick). Pour mixture onto the cookie sheet. You want them to be about 3/4" thick so you may not be able to use the whole pan. Press firmly to ensure they stick together well. Sprinkle with chocolate chips and press lightly. Cool on the counter at room temperature for 2-3 hours.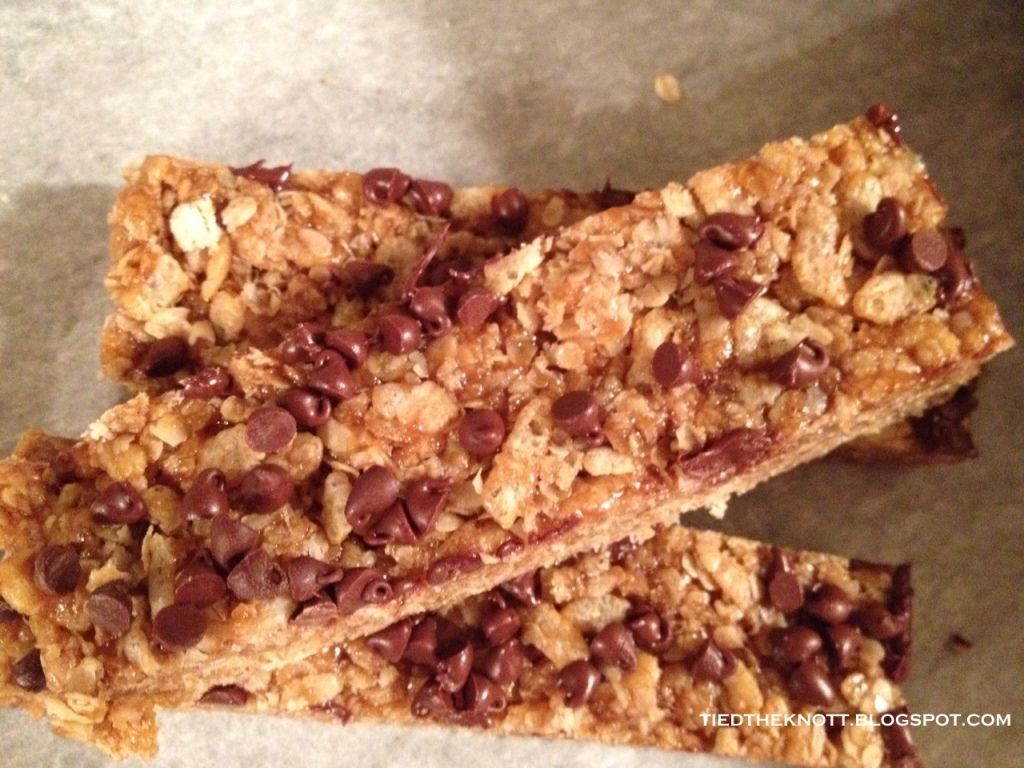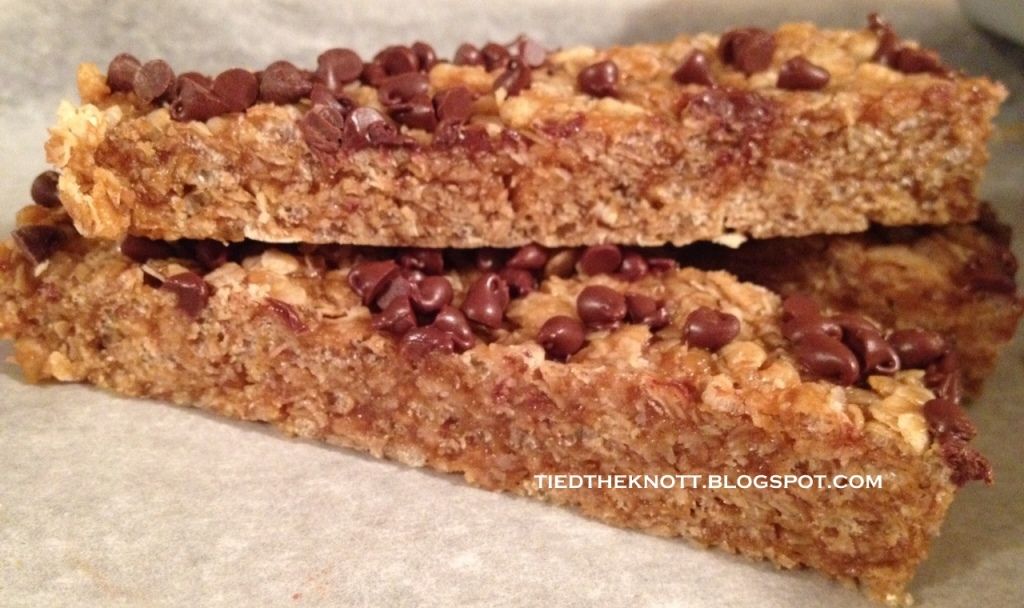 When cooled, cut with a pizza cutter to the size you'd like. I chose about 1" by about 4".
Store in an airtight container at room temperature.
And while I made these, I made (what could possibly be the BEST EVER) applesauce. Amazing.
I love cooking days..