I have a picky husband when it comes to food.
I mean, it's not his fault his mom and grandma spoil him with their mad skills in the kitchen!
Banana cream pie is something they have every year for Thanksgiving and it is my sweet husband's favorite. While we were making lefse a couple weekends ago, I asked Mavis for the recipe. We turned to good old Betty Crocker.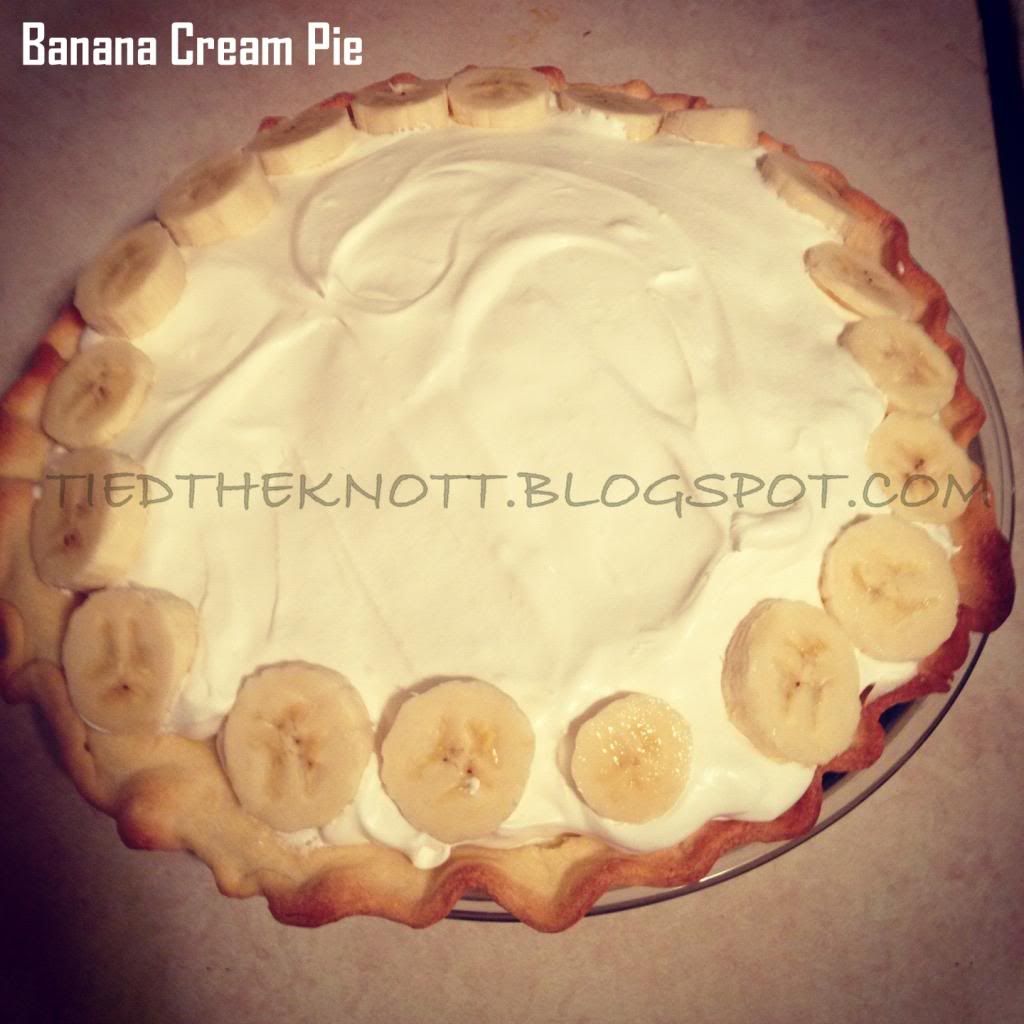 You will need:
Banana Cream Pie (for a 9" pie)
·
Grocery store pie crust
·
2 ½ heaping tbsp cornstarch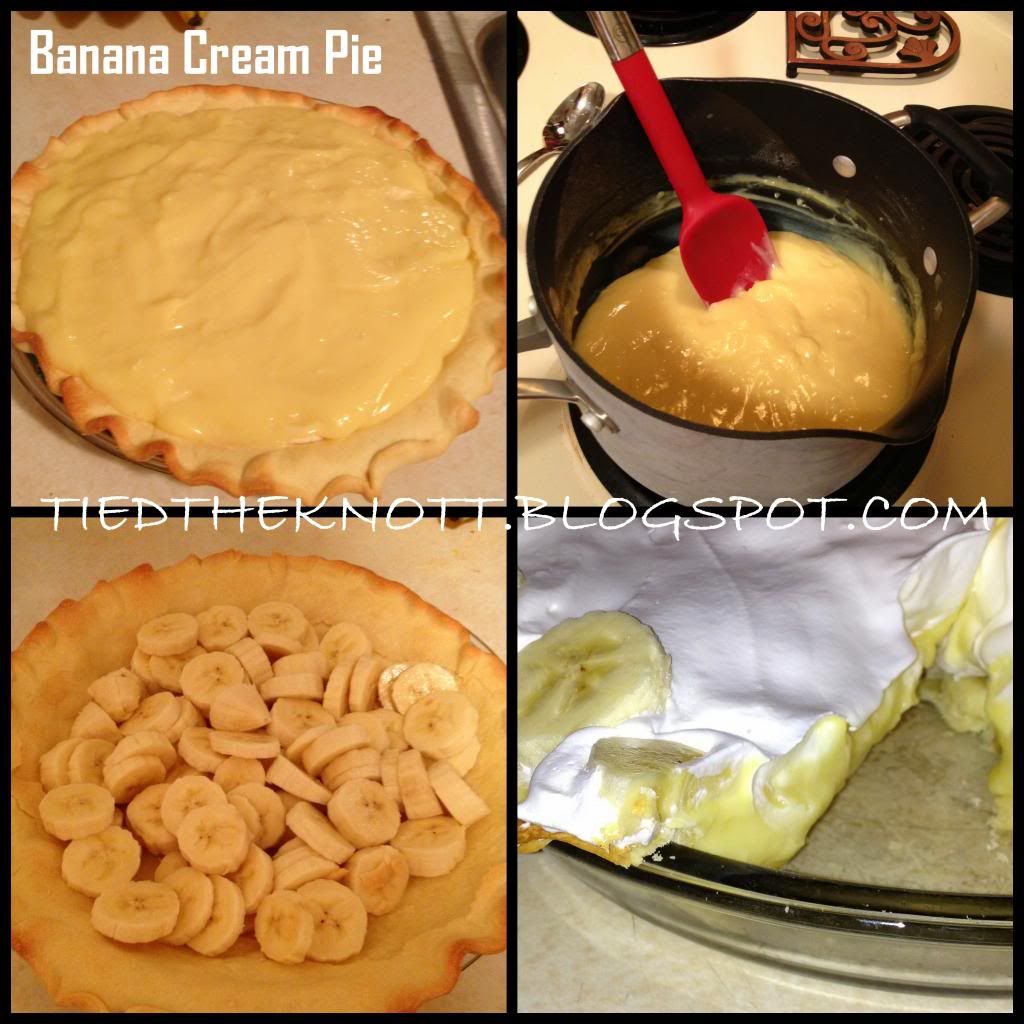 In a sauce pan, mix sugar, salt, cornstarch, and flour. Gradually stir in milk.
Cook over moderate heat stirring constantly until mixture thickens and boils. Boil 1 minute.
Slowly stir half of the mixture into 3 slightly beaten egg yolks. Pour egg-yolk mixture back into saucepan and return to a boil. Boil 1 minute more, stirring constantly. Remove from heat and add butter and vanilla.
Cool completely (in fridge), stirring occasionally.
While cream mixture is cooling, bake crust according to directions on package. Cool completely, then slice bananas into bottom of crust.
Pour cooled cream mixture on top of bananas and finally top with cool whip.
YUM!