Yum.
I called my brother to ask if he had any special requests for cookies this year and his girlfriend (hi Ashley) shouted in the background "peanut butter M & M cookies!!". So what did I do? I made them!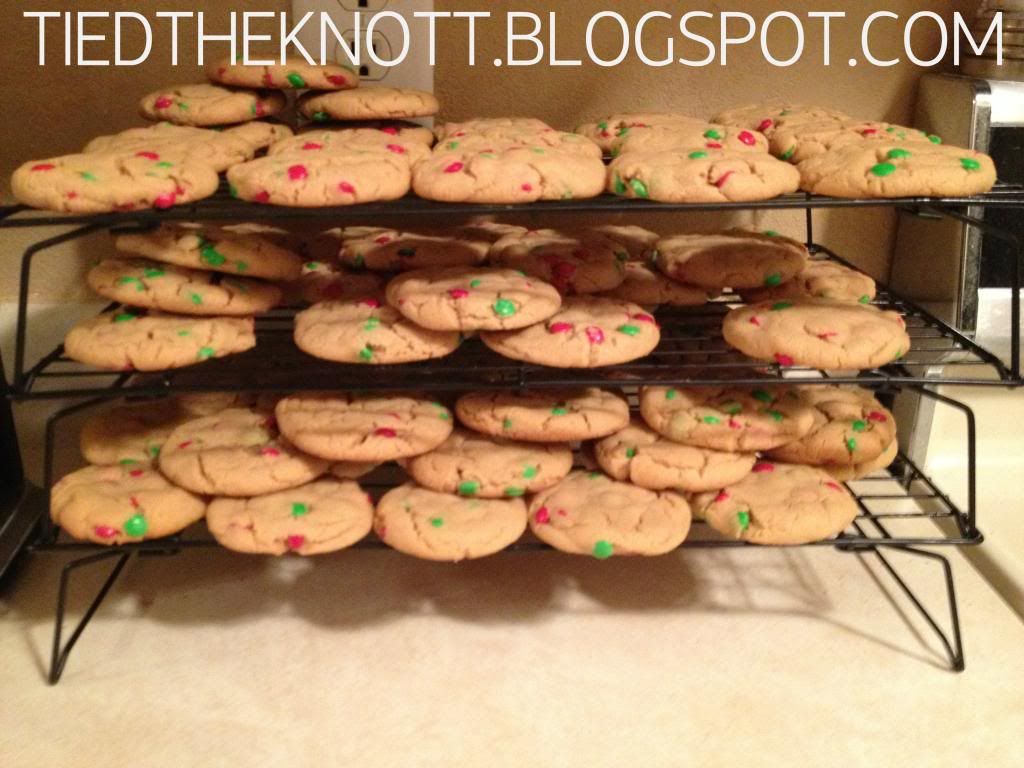 You will need:
1 c softened butter
1 c white sugar
1 c packed brown sugar
2 large eggs
1 12oz jar of creamy peanut butter
2 1/2 c flour
1 tsp Baking Soda
1.5 tsp vanilla
1 bag of mini M & Ms (I got the ones that say baking on them... but I don't think there's a difference other than the recipe on the back...)

Preheat oven to 350*
Mix butter, sugar and peanut butter together until light and fluffy. stir in eggs, flour, baking soda and vanilla until a nice dough forms. Using a rubber spatula, fold in M & M's. Using about two tbsp per ball, roll the dough into a ball and using your palms, form into a hockey puck shape. This will ensure a similar shape for all of the cookies.

Bake the cookies at 350* for about 10-12 minutes or until brown.