This bread is awesome. We served it for Superbowl Sunday and it went QUICK! The best part? It's easy.
Yep.
Now, most of you may know this but I am going to say it anyway... the best recipes are those that look hard, but are beyond easy.
Now, I saw this on Pinterest, but made some small modifications.
You will need:
One loaf of sourdough bread UN-SLICED! I tried to use a sliced loaf because that's all the store had, but it was WAY harder than it should have been.
Cheddar cheese sliced thin (one small brick should do...)
Bacon crumbles (About 1 cup)(I use Oscar Meyer pre-cooked REAL bacon bits)
1 stick melted butter
1 packet of ranch dressing mix
Cut bread both ways making a checker board pattern. But be sure not to cut all the way through.
In each of the cracks, place a piece of cheese.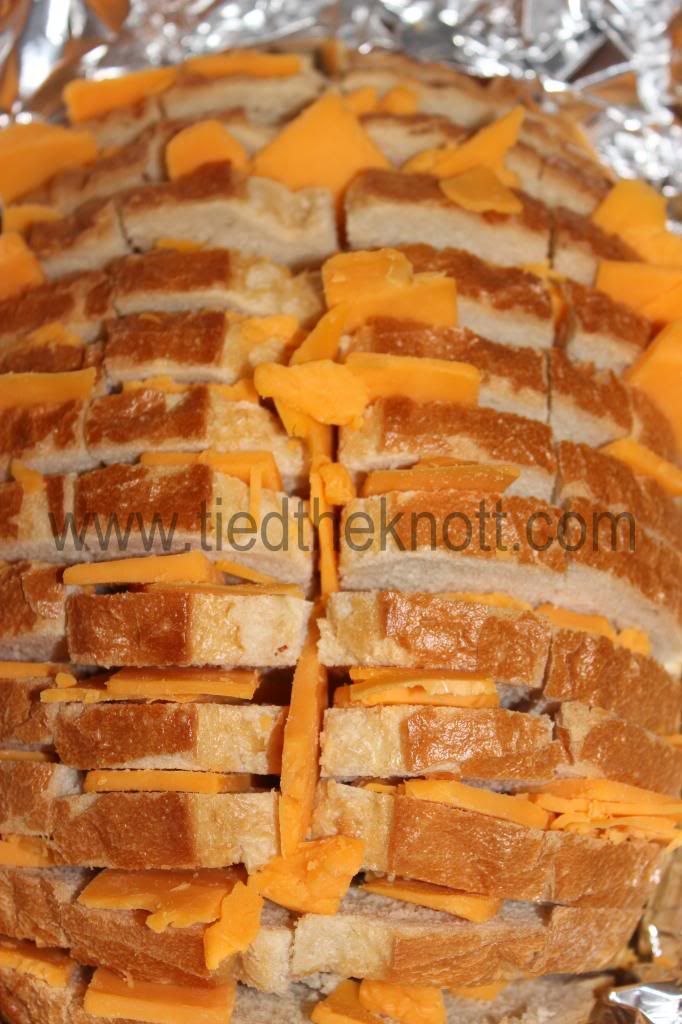 Sprinkle bacon all over top. Mix melted butter with ranch packet and pour over all ingredients.
Cover with foil and bake at 350* for 15 minutes. Uncover and bake an additional 10 minutes. Serve warm!
So good.