OH HEY, MARCH!
Welcome back for another Food Friday!
Remember when I posted
Jalapeno Poppers
? Well we had a LOT of spare wonton wrappers and I wanted to use them because if you let a wonton wrapper out of it's package for too long, it begins to harden and be unuseable. So, use the spares.
I decided to make Cinnamon Sugar Crisps.
You will need:
20 wonton wrappers (the small 3x3 squares) cut in half to make triangles
1/2 stick melted butter
1/2 cup sugar
1 tsp cinnamon
Mix cinnamon and sugar together.
Spread out the wonton wrappers on an un-greased cookie sheet.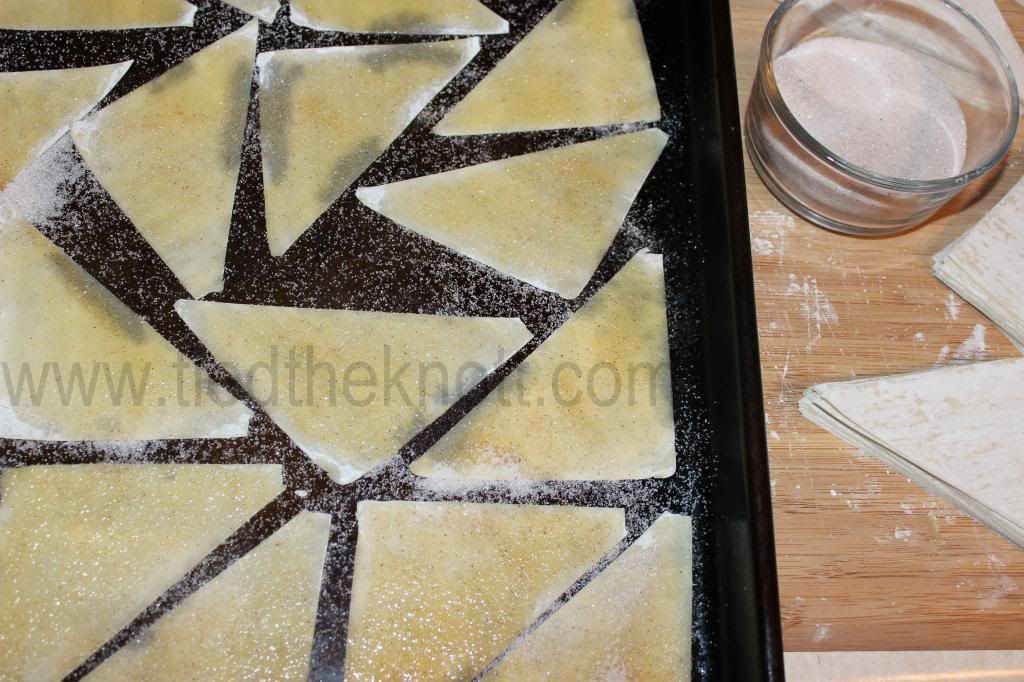 With a basting brush, brush the butter on one side of the wonton wrapper. Sprinkle with the cinnamon sugar and put in the oven at 350* for 5 minutes or until they start to turn a light golden color.
Let cool then serve.
Cheap, easy, and SUPER delicious.
Have a great weekend!