This one is another Melissa Original. Tyler and I like to make too much food and freeze it so we can use it on the fly when we don't have time to cook, but want a home cooked meal.
Ham for example. Pat brown sugar on the bottom of the crock, place ham on it, rub brown sugar on ham, and cover. Cook on low for 6 hours and BAM! Done and delicious.
Well, we wanted ham one night so we pulled some out of the fridge and I thought hmm... I should be able to fancy this up.
We now have, Honey Ham Sandwiches.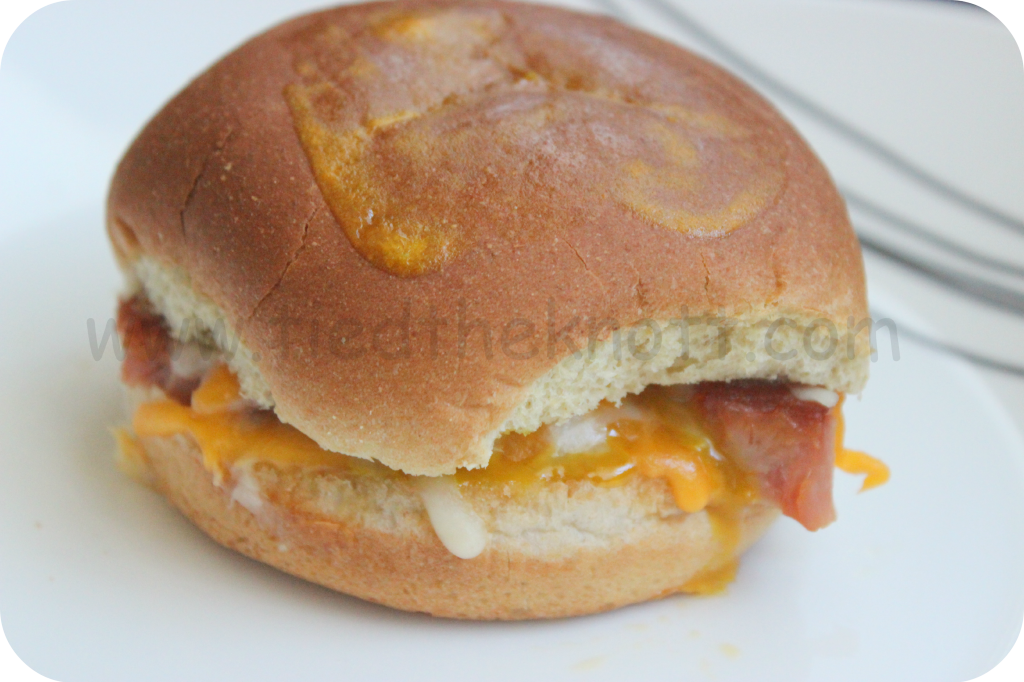 You will need (for 4 servings):
3 tbsp mustard
2 tbsp honey
3 cups cooked ham (about 1/2 lb)
4 buns
1 cup shredded cheddar or colby
Preheat oven to 350*
Spray a casserol dish with non-stick and place bottom of buns on the bottom of the dish.
Using a basting brush, brush on a little honey mustard on the inside of both the top and bottom of the buns. On the bottom layer, place some ham, a sprinkle of cheese, and the top bun. Spread a little honey mustard on the top of the bun top.
Place in oven for 15 minutes or until the cheese is melted and the bun looks glazed.
Serve warm.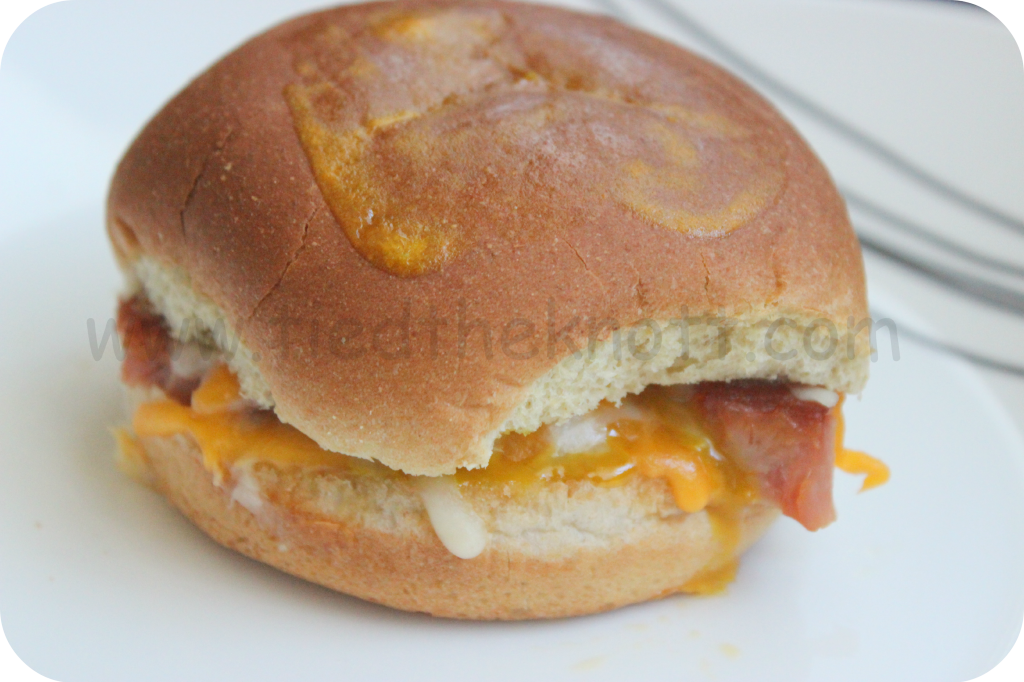 YUM!