We love pizza in this house so I'm always looking for a way to mix it up. Today, I tell you about Pizza Puffs and all their glory before I race to the doc's office. Raise your hand if you're all too used to this morning rush gig.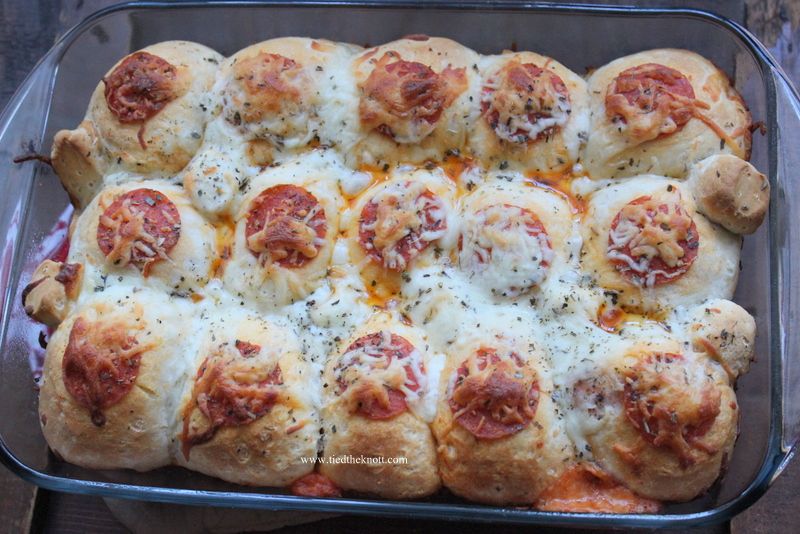 For Pizza Puffs, you will need:
1.5c pizza sauce (1c for puffs and .5 c for dipping)
2 containers Grands Original Dinner Rolls
1 package pepperoni
3 cups mozzarella cheese
Preheat oven to 375*
Open rolls and flatten them (separately) on a surface. Top with a teaspoon or more of sauce, some pepperoni, and a pinch of cheese.
Fold in sides and roll into a ball. Place in a greased baking dish. Repeat this for all of the remaining rolls.
Bake for 20 minutes (plus or minus a few) or until they are golden brown and cooked through.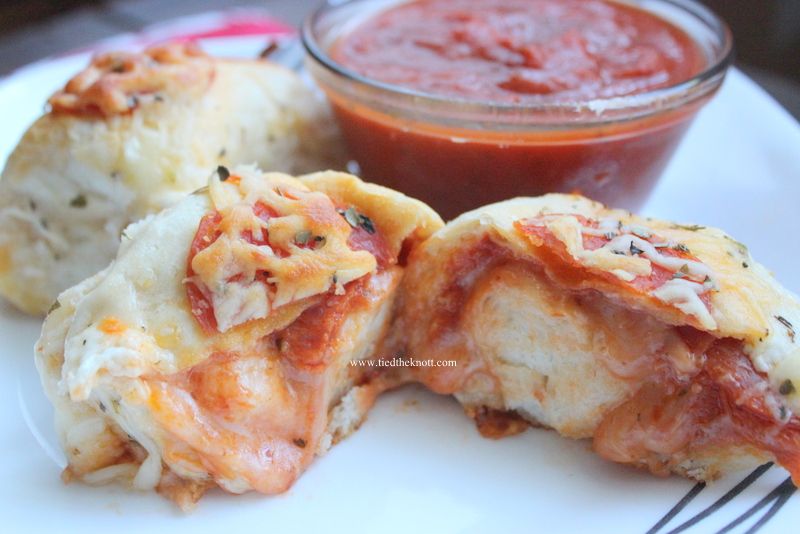 Serve with warm sauce on the side. SO easy and again, husband approved (which he should... if he doesn't want to sleep on the couch. I'm kidding.).