My husband always walks in the house after work and if supper is ready, our conversation goes like this:
Him: Mmmmm smells good. What is it?
Her: Oh, just something new I'm trying.
Him: Where'd you find this recipe?
Her: You don't always need a recipe to have good food, dear.
Him: Ok, Melissa.... *eye roll*
So, until he believes that his wife can cook without a recipe, I will just have to continue rocking his socks with these awesome concoctions. This one even got a "wow, this is really good". As if he was surprised.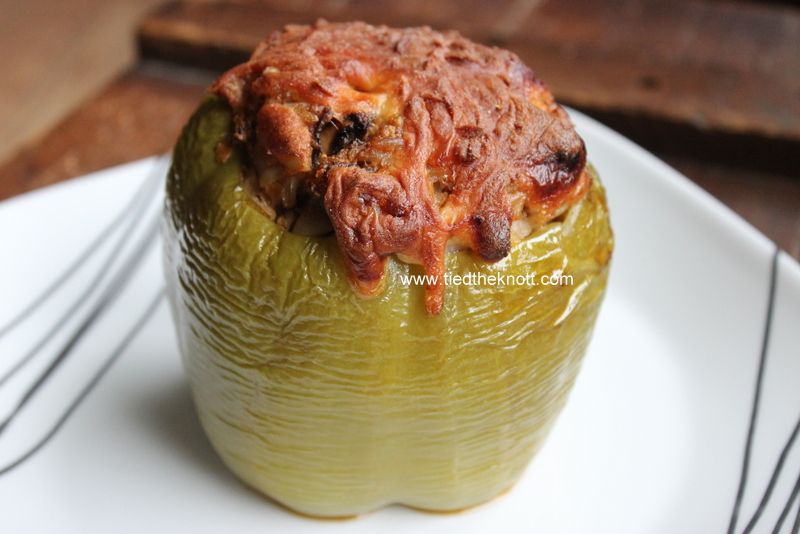 For stuffed peppers, you will need:
1 package sliced mushrooms
1whole diced vadalia onion
Preheat your oven to 375*
Hollow out the peppers by slicing off the top (you can either dice the top and mix into sausage mixture or discard) and removing all of the seeds/innards. Only the pepper part should remain.
Mix together (I used a rubber spatula) the sausage, mushrooms, onions, sauce, garlic, parm, and half of the mozzarella cheese. A concern here is that the onions and mushrooms don't get cooked through but rest assured, the meat juices make them just tender enough without getting mooshy!
Spoon mixture into the pepper and press down until packed. Sprinkle remaining mozzarella on top and b
ake for 1 hour or until the internal temp gets to 170*