I made these last week and posted a picture on Instagram and Facebook where a few people asked me for the recipe. I ended up getting WAY too busy to post last week because of an impromptu camping trip, so you get it this week instead.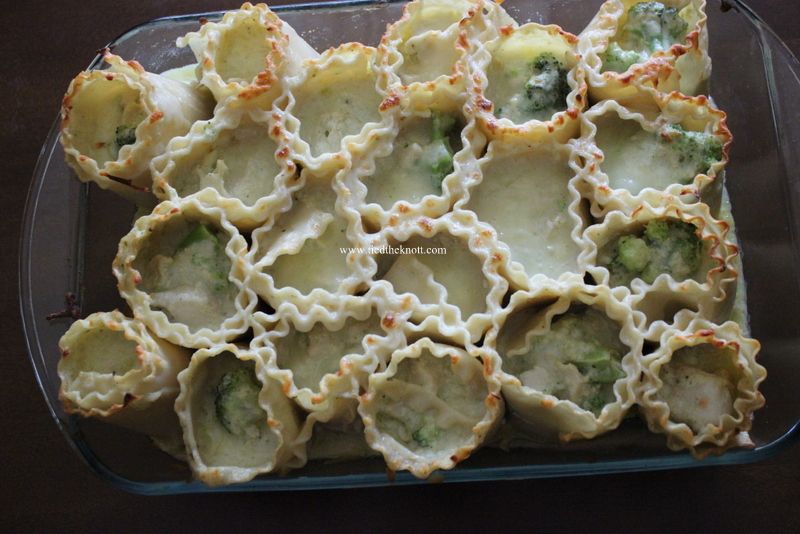 You will need:
1 box of Lasagna noodles cooked and placed on wax paper
1 tbsp olive oil
2 tbsp minced garlic
4 large chicken breasts, thawed
1 large bag of broccoli cuts
1, 15oz ricotta cheese
1 cup of cottage cheese
2 cups mozzarella cheese separated
2 large eggs
Preheat oven to 350*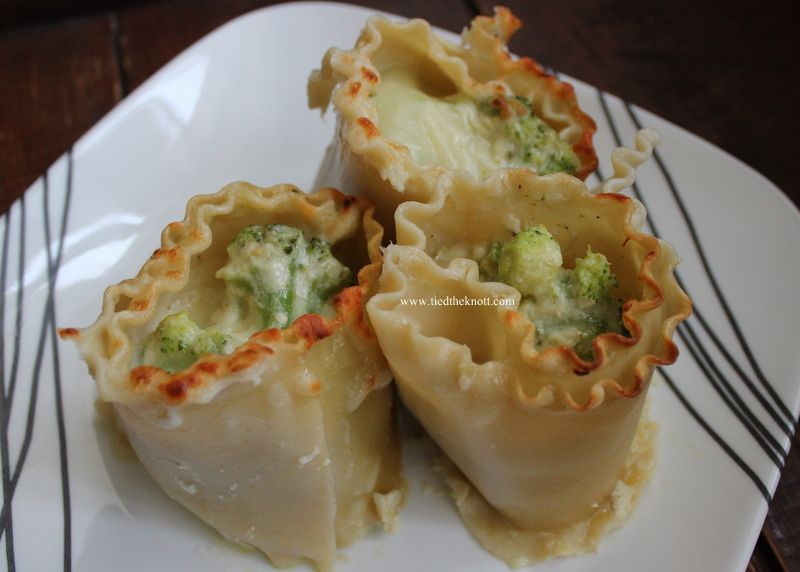 Put olive oil and garlic in a pan and saute over medium heat for 2-3 minutes. While garlic is cooking, cube thawed chicken breasts. Put into pan with 1/2 c water and cook through. Drain water from chicken and place in a large bowl. Mix together with broccoli, eggs, ricotta, cottage cheese, and
one
cup of the mozzarella cheese.
Place about 1/4 cup of the mixture on one end of the noodle and roll. Line a greased 9x13" pan with these rolls. Bake
covered
at 350* for 45 minutes. Uncover and bake for 5-10 minutes more or until they
just
start to turn a golden color.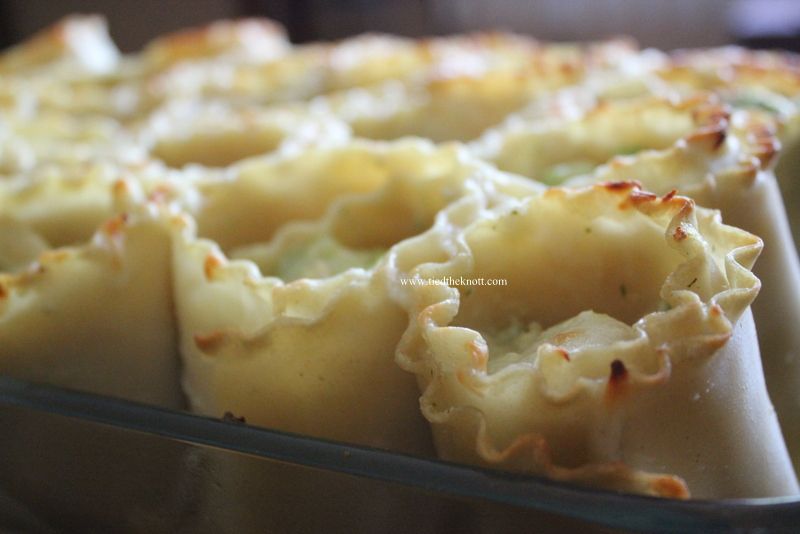 Serve HOT!
So so yummy and EXTREMELY easy (while looking challenging).