I had turkey, and I had zucchini. I had to come up with something without going to the grocery store because I had already had a long day and didn't need cranky grocery store people to add to it. Challenge accepted.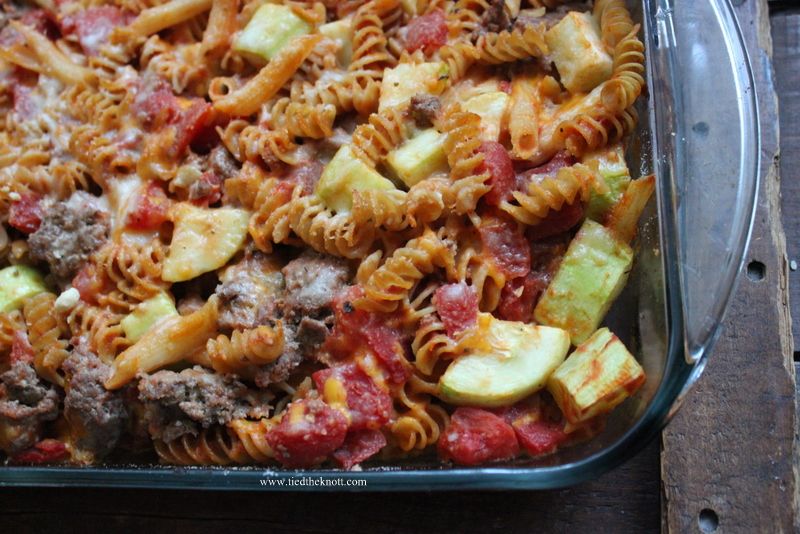 This turned out delicious and MUCH easier than I ever anticipated. Also, we had lots of leftovers for work meals that froze easily and re-heated perfectly. Bonus? It is a BEAUTIFUL dish for fall.
You will need:
1lb ground turkey or beef, browned
1 large can diced tomatoes
1 large zucchini
1/2 c grated Parmesan cheese
1.5 c shredded mozzarella cheese
1 lb cooked pasta (I used penne and spiral because I had partial boxes of both.)
Preheat oven to 350*
Cook and drain pasta and place in a large bowl. Strain about HALF of the juice out of the can of tomatoes and dump the remainder into the bowl with the pasta. This will add moisture which you may need for cooking.
I peeled the zucchini and cubed it. You can make smaller if you wish. I wanted to keep a little crunch and not let it moosh so I left them bigger.
Add browned meat and cheeses and stir all ingredients together.
Place in a 9x13 baking dish and bake for 30-45 minutes or until zucchini is cooked. Serve and ENJOY!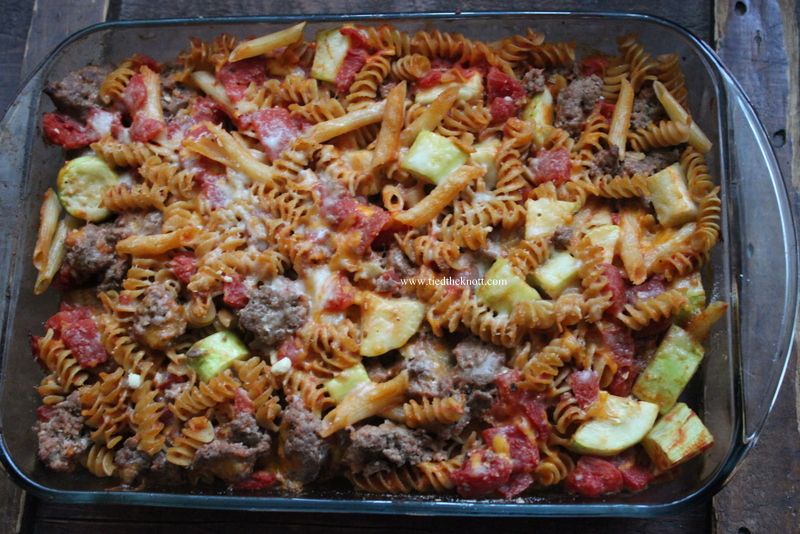 Have a fantastic weekend!