I was in need of a way to display all of Kylie's monthly photos with Mr. Bear for the party. There wasn't a frame big enough to hold them all so I had to improvise a little.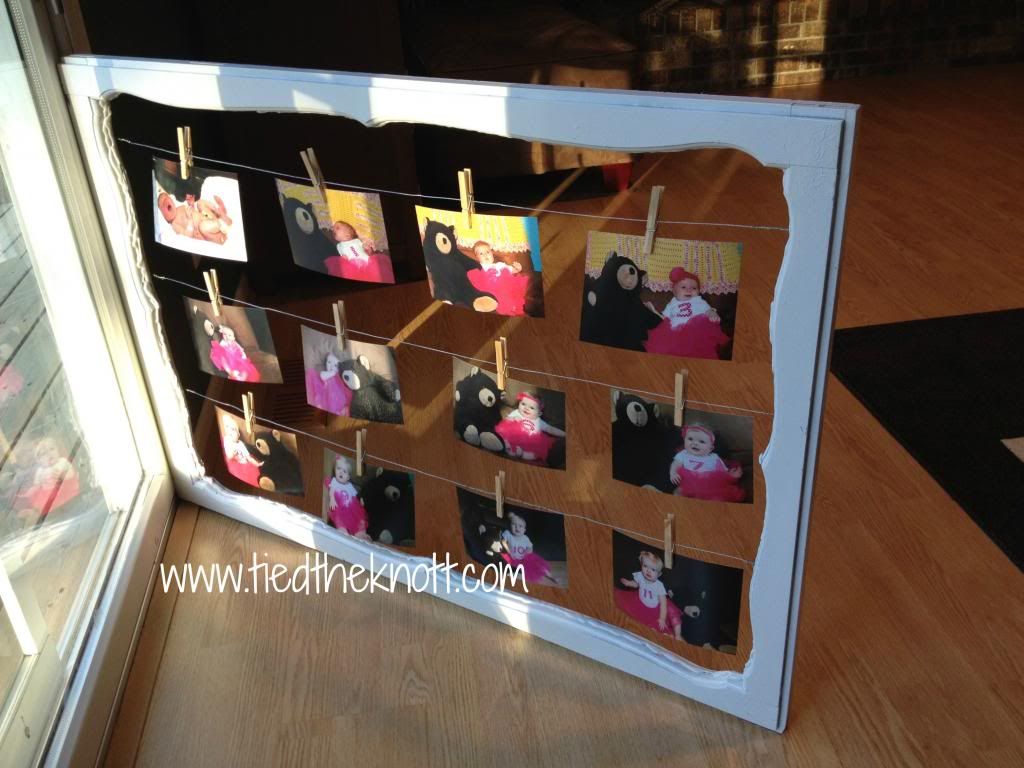 For this project, you will need:
One large frame (empty would be ideal. I bought a giant screen and cut the screen out. This meant I also had to line the whole thing with hot glue to prevent people from getting cut on the remnants. Still worked great!!)
spray paint for frame
3 sets of hanging wire (5lb capacity is plenty since it'll only be clothes pins and pictures on it)
one "hanging teeth" piece with nails (didn't know what else to call it... this came with my picture wire but you'll see it pictured below)
clothes pins
printed pictures
wire cutters
Spray paint screen desired color. You may need to sand it down first if there's flaked paint on it already. I didn't because mine was already in really great shape.
Measure the dimensions of the opening only. Draw dots where you want to screw in the wire holder. Space the dots out so they are an equal distance apart making sure to leave enough room for the photos (don't want overlap).
Screw in wire holders. Slip wire through holes and make sure to pull tight. Clip the wire with the wire clippers so that there is about 4" past the hole. You will need to wrap the wire around itself as much and as tight as you can until you run out of wire. This will hold it in place good and tight.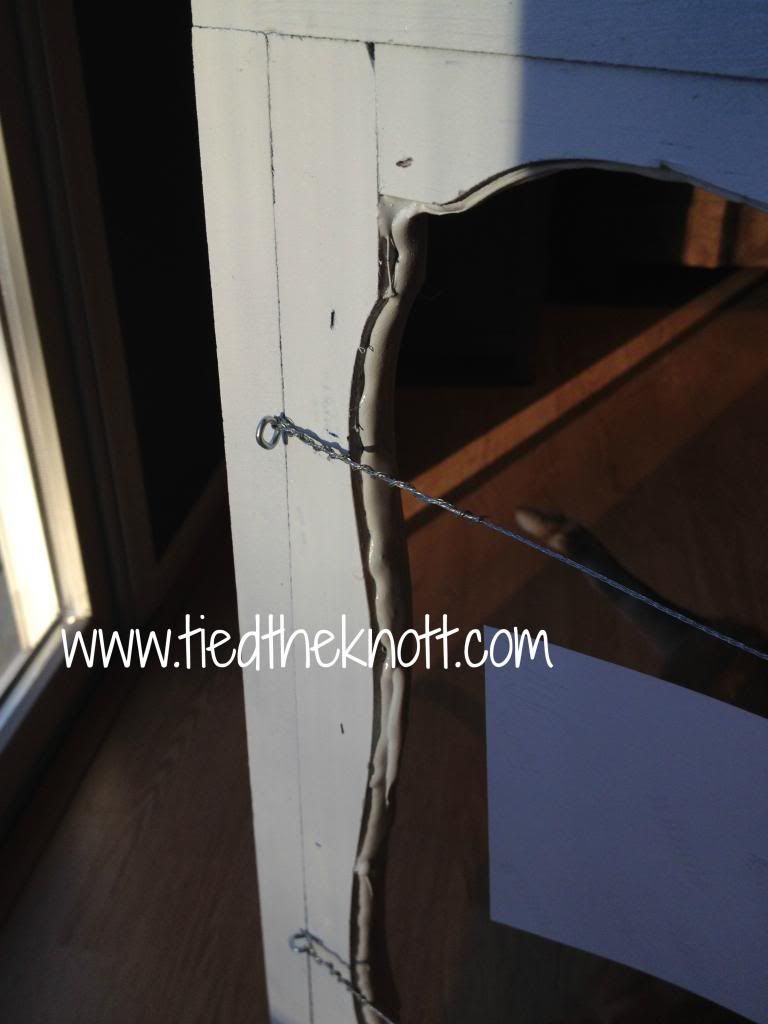 Next, measure the distance horizontally on the frame and center the "hanging teeth" to the picture holds straight when hung.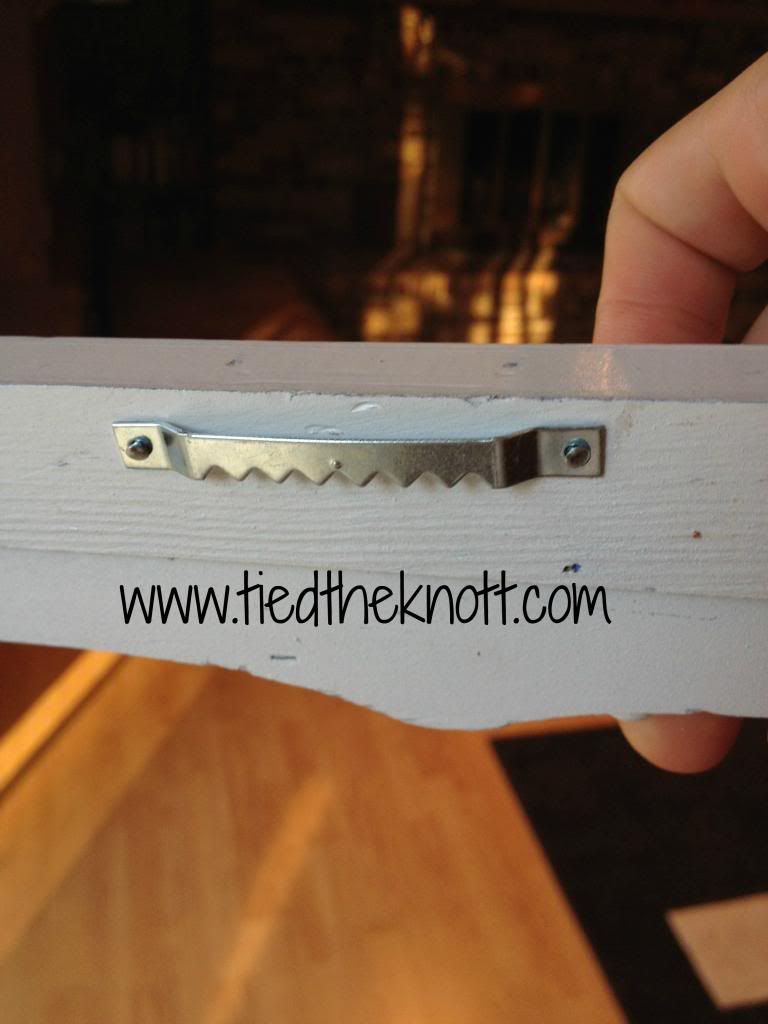 Finally, using clothes pins pin up all of your pictures and stand it upright so you can confirm the wires are evenly spaced.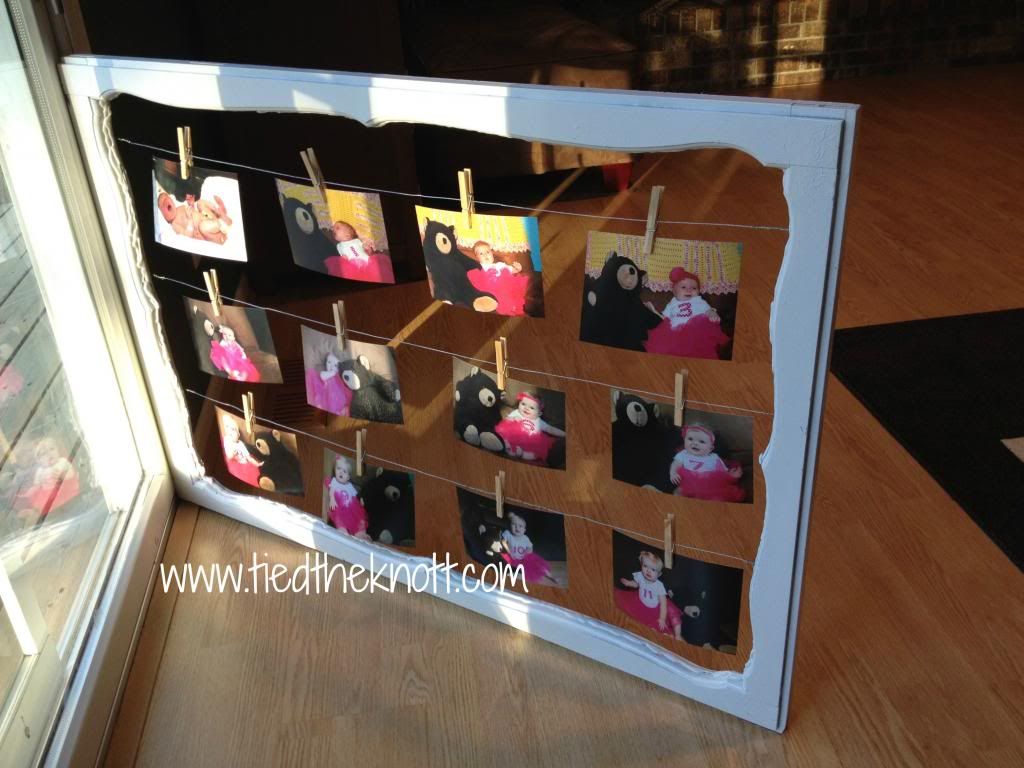 Now you can hang the frame! Easy and I assure you, your guests will LOVE it!!