There's a difference between seeing pictures in their electronic format and holding them in your hand. There's something special about
holding that piece of history
. I thought that for Kylie's first birthday, I would do something special for her. Something that she can hold onto and remember. Then, I thought of birthday collages. Better yet - birthday NUMBER collages! This way, you can use them for decor AND hold onto them for the future. I'm all about dual purpose.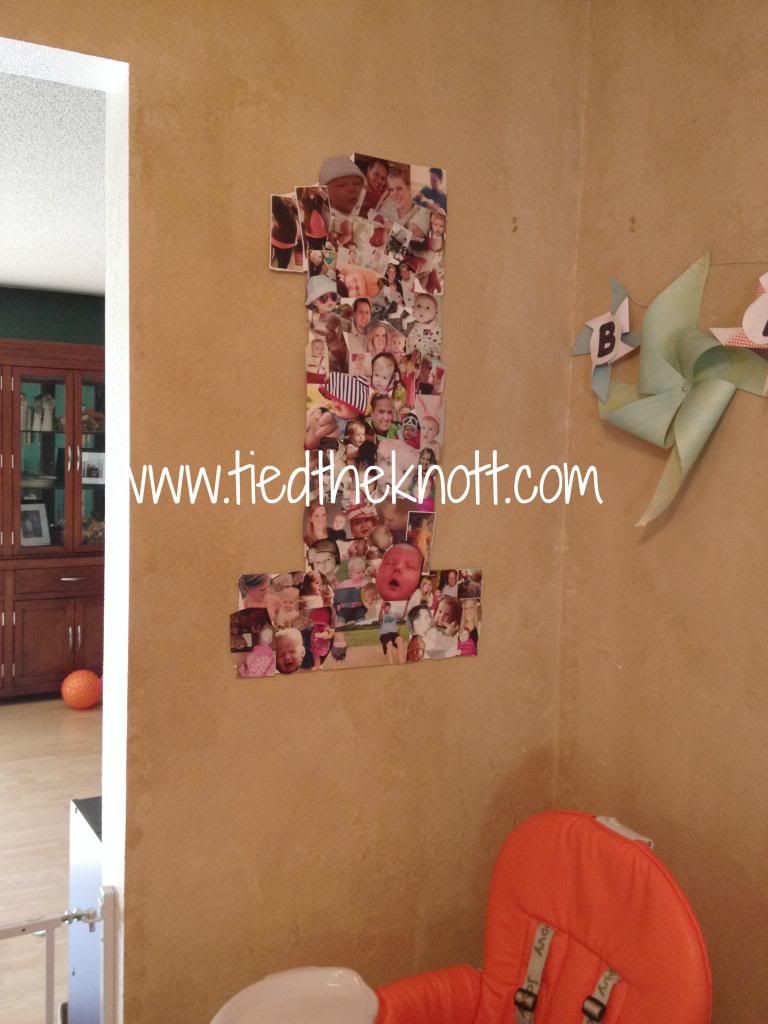 For this project you will need:
Styrofoam poster board (one for single digits and two for double)
A pen
Scissors or a box cutter (do not use the box cutter on your floor... we put the board on the floor in the garage)
double sided tape
an array of pictures from the respective year (I went to the Walgreens app that allows you to print photos from your phone, instagram, facebook, etc... in a 3x3 photo. Perfect for collages)
fun tak (blue sticky goo that you can hang things with that doesn't destroy walls.
Draw your number on the board. I went as large as possible and did free hand... but you can certainly use a ruler or something if need be. Cut out your newly drawn number and set it aside. Gather the rest of your supplies.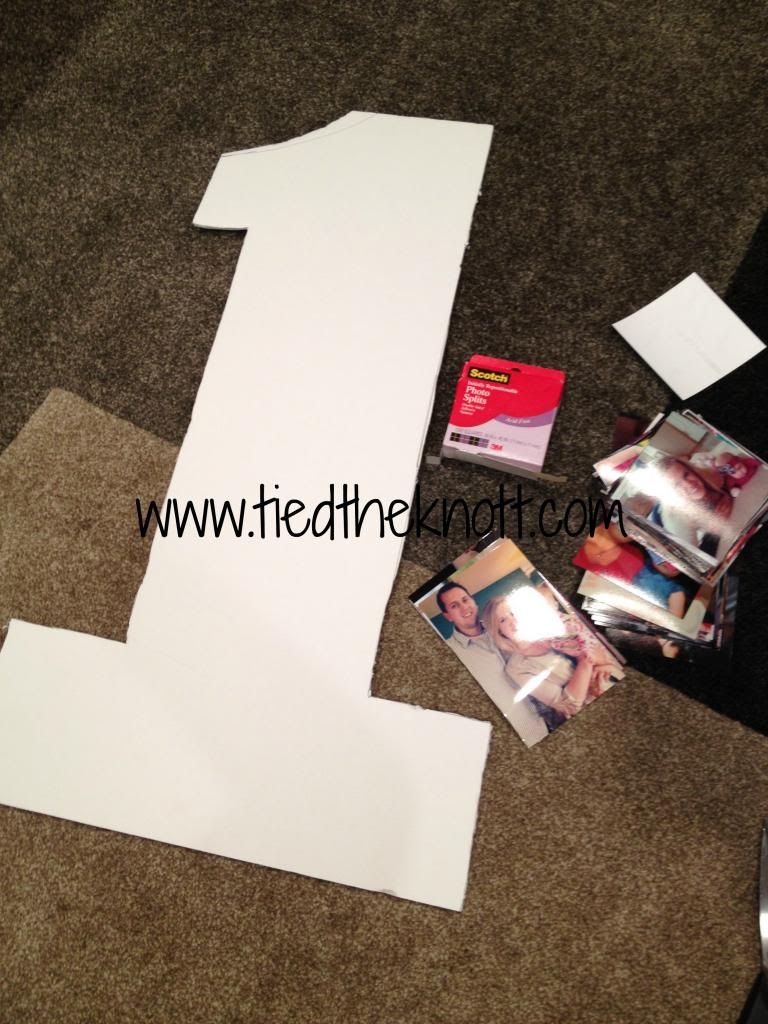 Now, start collage-ing with your double stick tape. I started to go chronologically, but that got old in a hurry... so I just started putting pictures wherever they fit.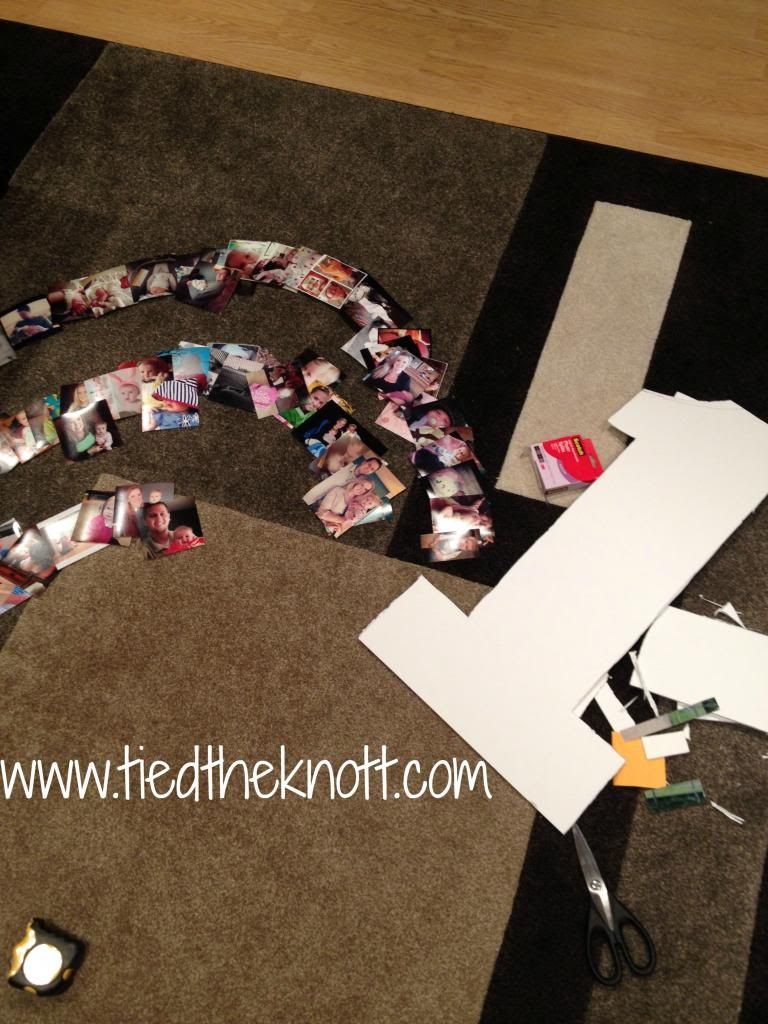 Finally using bits of the fun-tak, you can hang your work of art. I am in LOVE with the outcome and intend on doing this for every birthday for all of my children.