I know I wished Kylie a happy birthday here once before, but I wanted to make sure to (finally) share the details of her party too!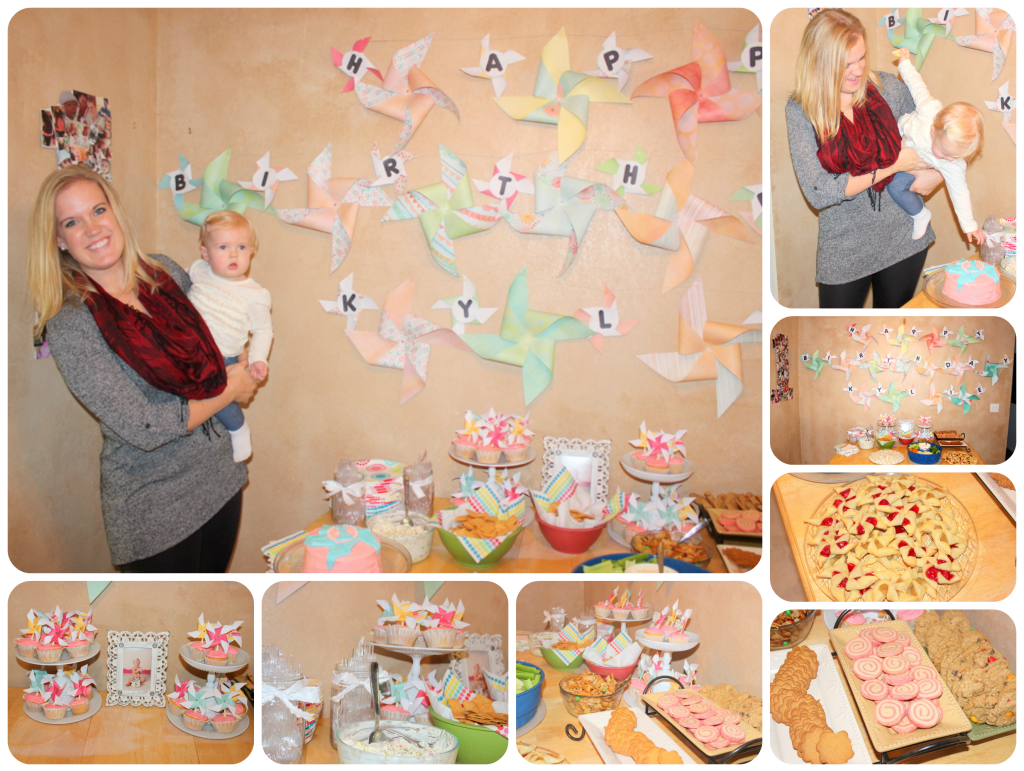 We made all of the decorations from scratch including the banners, the wreath (not pictured here), the cupcake toppers... everything. We also made all of the food from scratch (apart from the chips) and everything turned out WONDERFUL!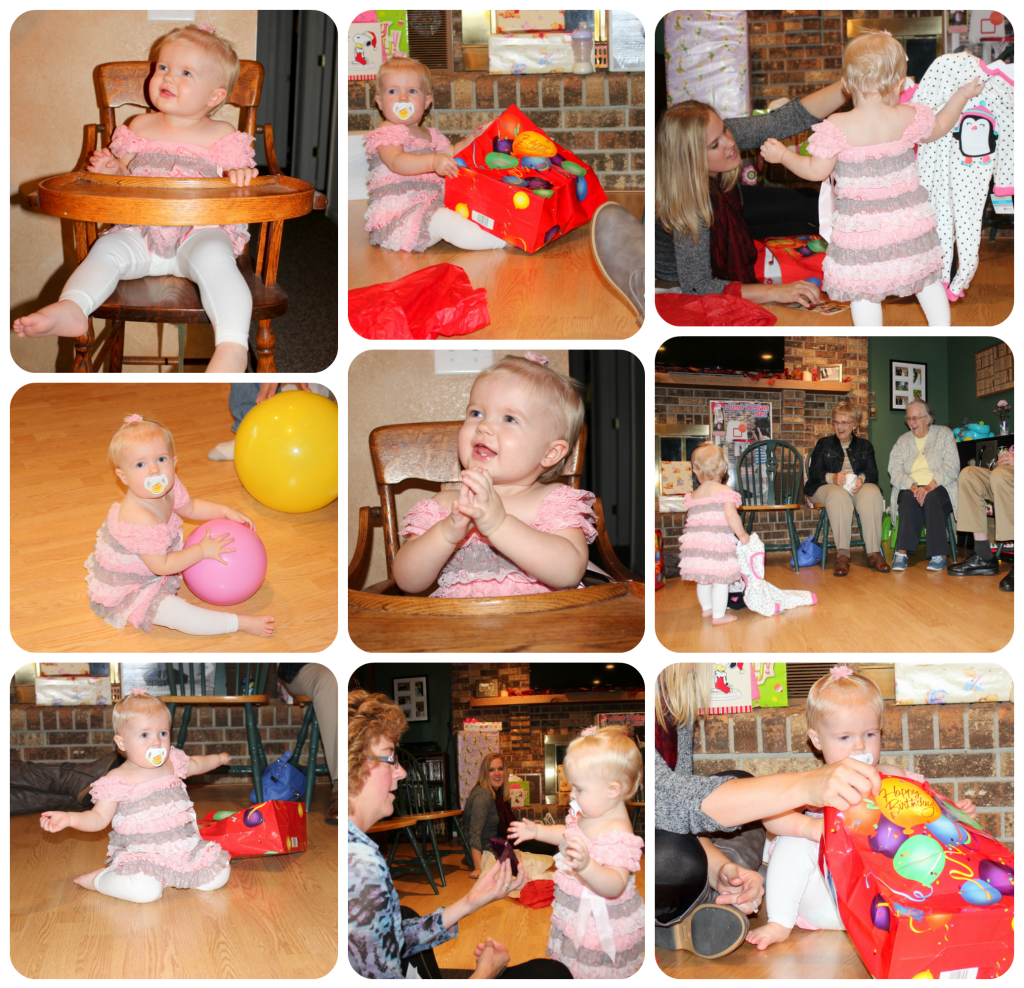 We ate a lot and laughed even more. Eventually we moved to gift opening which lasted all of 2 minutes till Kylie was bored. This means I got to open everything while Kylie provided the entertainment. Little stinker...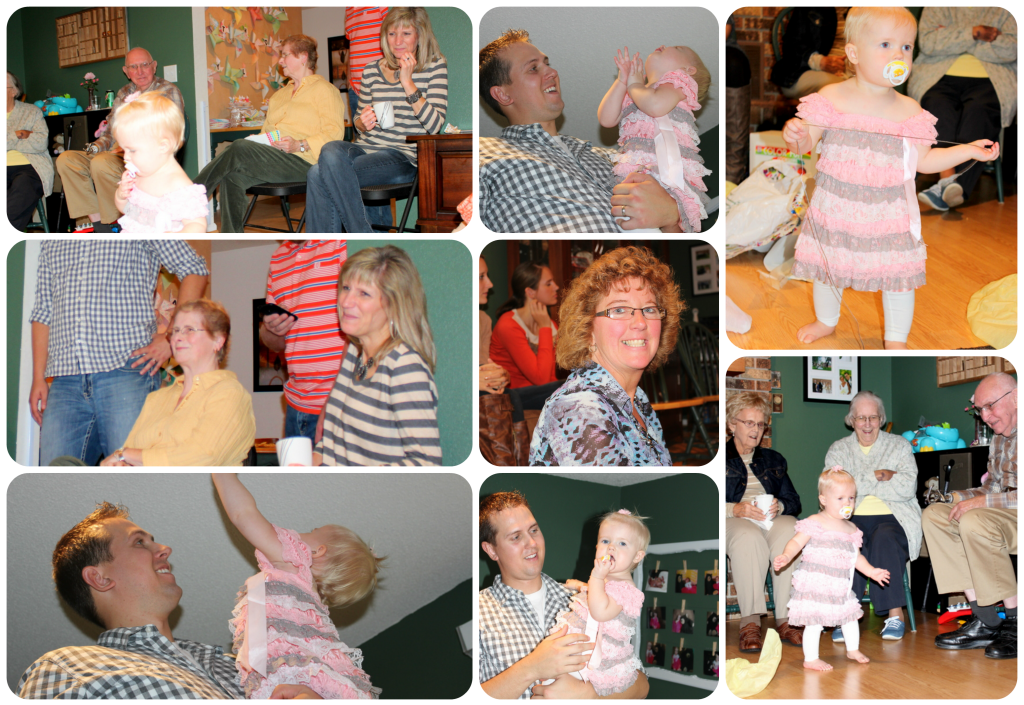 Fortunately, some of Kylie's little friends picked up where she left off and helped me open a few. Our families and friends were WAY too good to our little sweetheart. While she got a TON of great things, her "toy of choice" was a piece of string. Go figure...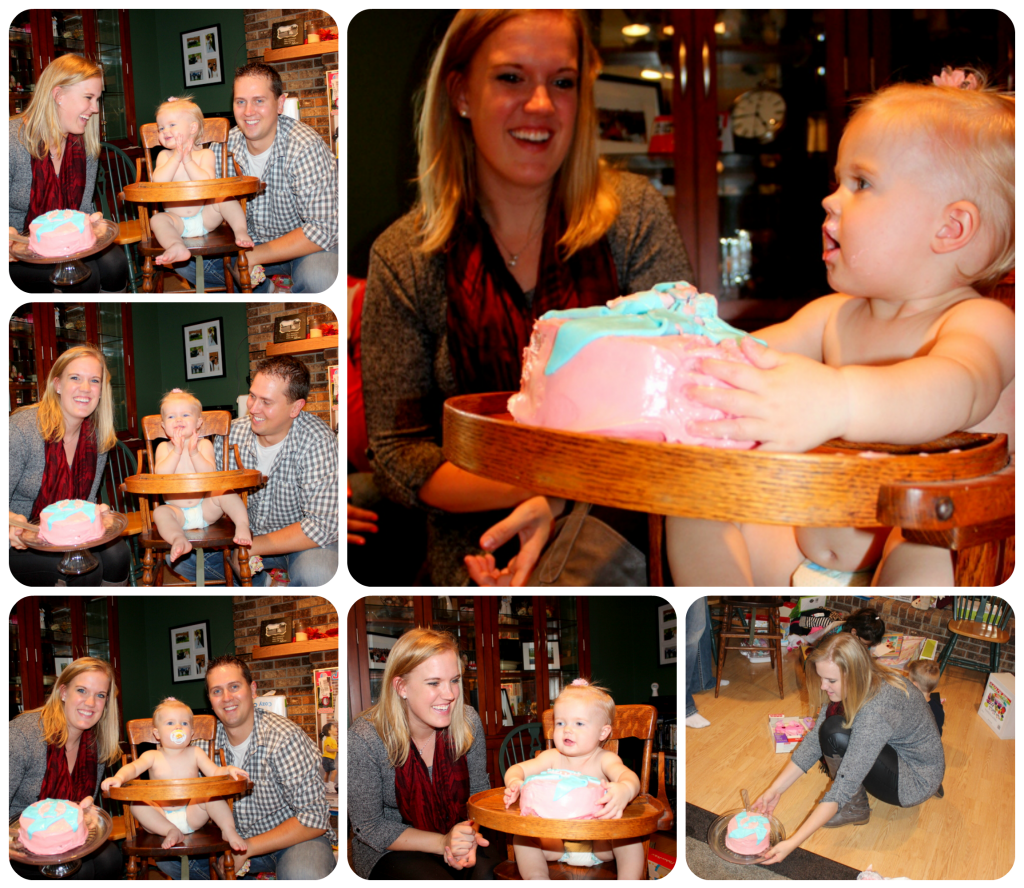 Once gifts were opened and the givers were thanked, we moved on to her cake! The party-goers all got cupcakes while Kylie got her very own big-girl cake.
We ended up giving her a cupcake though because she tried and tried to lift her cake and couldn't it was slippery and frustrating so we decided to just give her something a little more manageable. She LOVED it!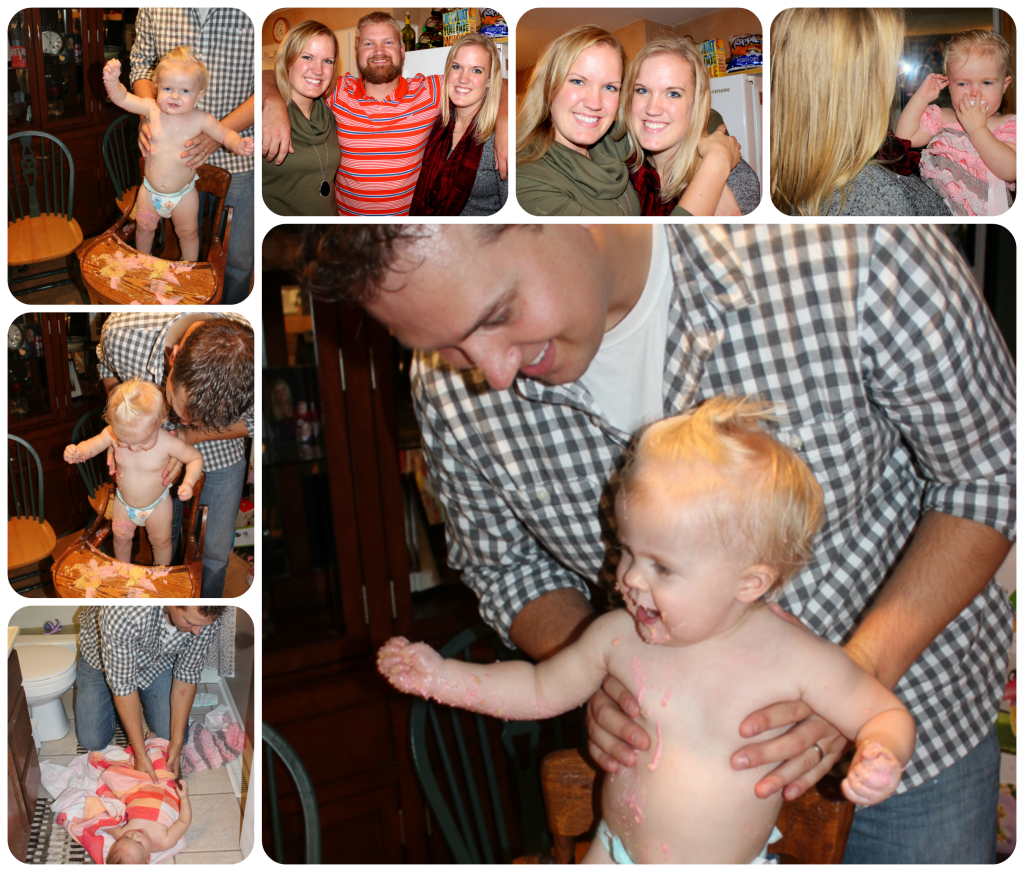 After cake, daddy was in charge of cleaning the baby while I cleaned the rest of the mess. When all was said and done, she was clean, tired, and we were able to blow lots of kisses and see everyone off before laying our newly-one year old girl into her crib. We cleaned up the mess and took down the decor that night so that when we woke in the morning, all was back to normal.
We are so grateful to all of our family and friends who came to help us celebrate Kylie's birthday. We are so blessed to be surrounded by so many people. Now, on to year two... :)