These little gems are not only
too-easy
to make, but they are super adorable and will impress any guest. Like I said before, they were our biggest "seller" at Kylie's first birthday party!
For this, you will need TWO ingredients. TWO!
A can of pie filling or jam. Keep in mind that the pie filling is more structurally sound meaning it'll be less likely to melt and make a mess. Also, I used apple pie and cherry pie filling. The apple went over much better (I think the season has something to do with it) but make sure to cut the apples up a little so they fit in the pinwheel.
One sheet of puff pastry thawed in fridge.
Preheat oven to 350*
Spray a cookie sheet with non-stick spray and roll out (or unfold) puff pastry dough. Cut into 9 equal parts (should be about 3" each)
With each of your now-cut squares, cut the corners on each to about 1/2" from the center (to keep the pinwheel connected). Place a small scoop (about two tbsp) filling in the center.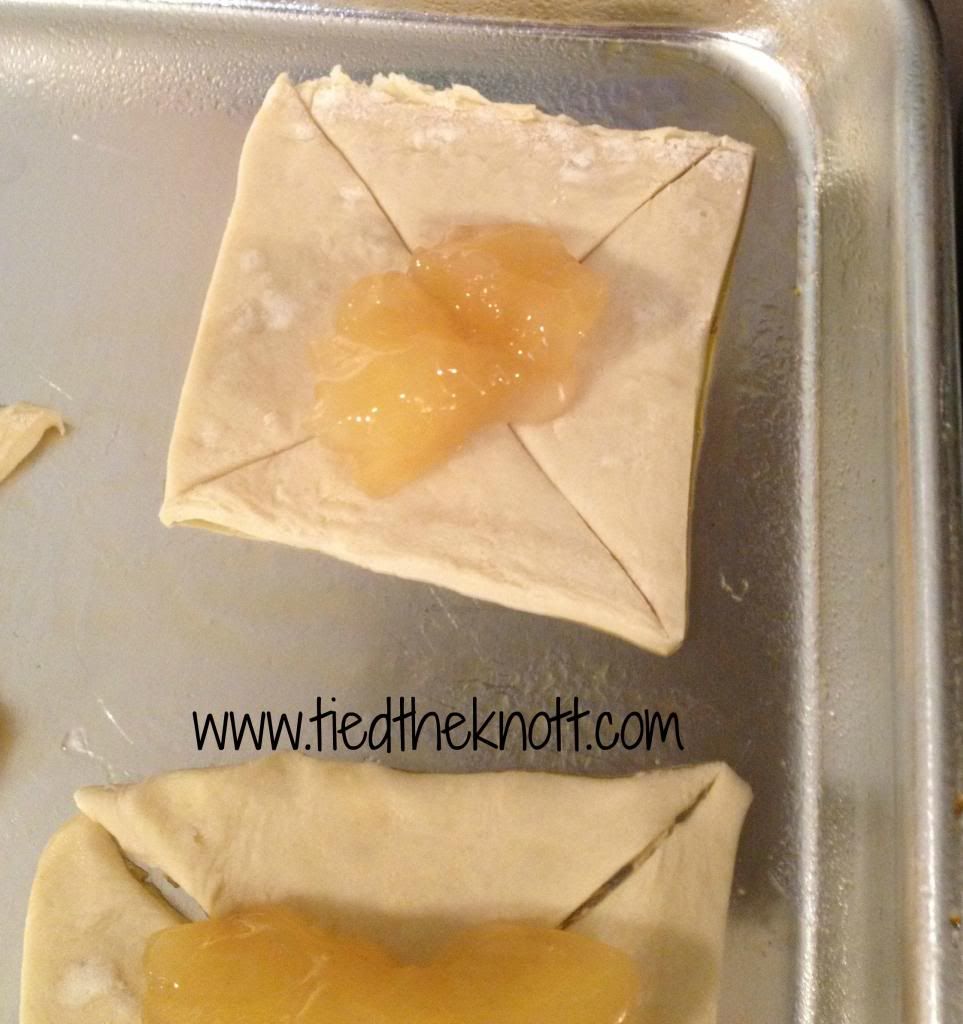 Fold in every other corner. The non-stick should help it all stick together.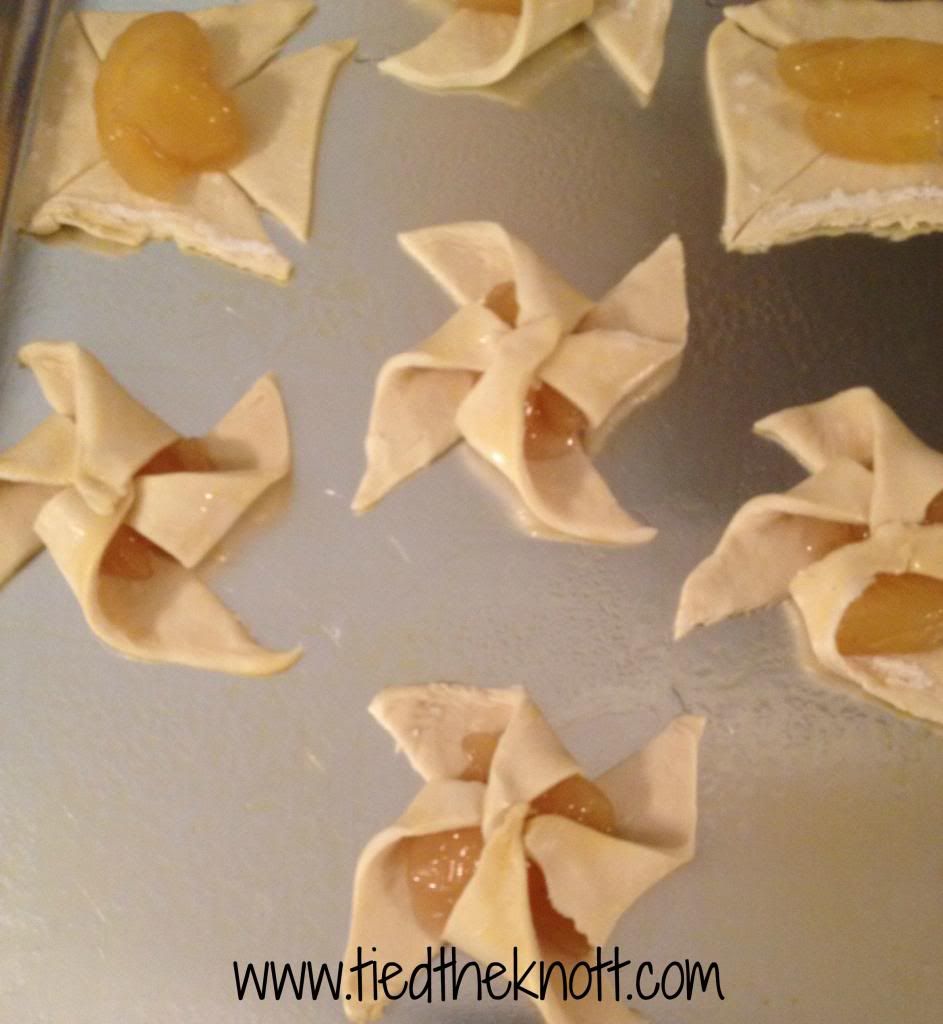 Bake for 20 minutes or until they
start
to turn golden - but not to the point where they're all brown. Serve warm or cooled!!!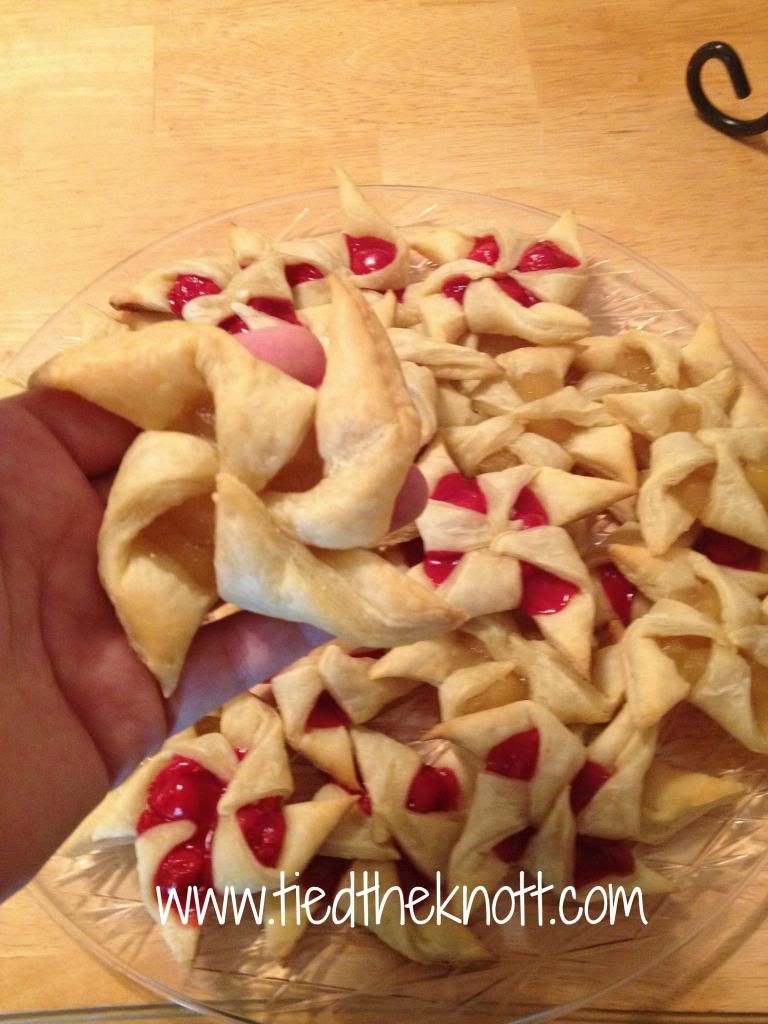 YUM!
(For easy pinning:)